Are you having a site-wide sale on all of your products? Or are you wanting to put all of your prices up quickly and easily? Then this WooCommerce Bulk Price Converter tool is for you!
When enabled, this module will allow you to change the prices of all WooCommerce products or selected product category – simply enter the value to multiply them by, click the 'Change Prices' button, and all prices will be changed. This tool can be found under: WooCommerce > Booster Tools > Bulk Price Converter.
Here's an example of how it works:
The default value of the converter tool is 1 which equals 100%, or the current product price.
If you wanted to increase all of your products by 20%, the multiplier you would enter is 1.2
If you wanted to decrease all of your products by 50%, the multiplier you would enter is 0.5
And you're done!
Important note: The updated prices are saved directly to the database, so we recommend previewing the prices before you change them.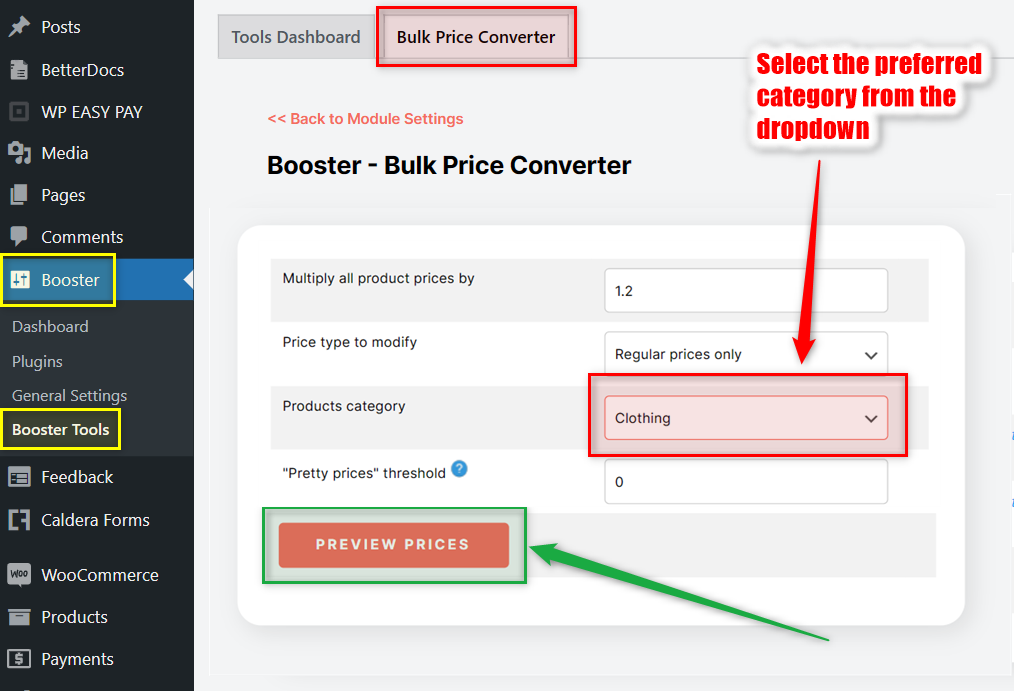 Accessible through:
WooCommerce > Settings > Booster > Prices & Currencies > Bulk Price Converter for WooCommerce

WooCommerce > Booster Tools > Bulk Price Converter