Boost your WooCommerce store
Booster has over 100 features, but since it allows you to enable only what you need, customization is a breeze. And no coding is required, so you can easily run a WooCommerce website without much experience. With one plugin instead of a dozen or more, Booster Plus stands out from the crowd!
Ready to take your WooCommerce business to the next level?
Here are the top features:
Here's What Our Happy Customers Are Saying...
Walter
This plugin is amazing! Forget for a moment about all these mini-plugins inside the plugin itself which are absolutely fantastic, but with these booster shortcodes you can seriously build unlimited scenarios which fits any type of business. These shortcodes can be implemented within the mini-plugins and basically everywhere within the website. This is what makes Booster for Woocommerce insane useful! We are a wholesale company and default woocommerce functions are very limited for us, with booster we were able to achive our goals. Last but not least: before finding out about "booster" we had something like 45 plugins in our website, making it slow even though it was very well optimized. With booster we do have just 21. Exactly, we deleted 50% of our plugins since booster can handle their functionality.
Patrick Horemans
if you need custom changes on your Woocommerce website is this a must have! many modules, good support and quick respond on any questions and best of all, it does not slowdown anything! i Have buy the premium plugin and this is more better!! Thanks guys, keep the good work like this in the future!
laughingbuddha
This plugin massively reduces the number of other plugins you will need to customise your WooCommerce store. There are so many features it does the work of dozens of other plugins and may even save you from some expensive custom developments. I highly recommend it, it's the first plugin I install for all WooCommerce stores.
Lawrence M
I have installed and used many WordPress plugins across the websites I've built, and Booster For WooCommerce is easily the number one plugin that I have used. It is packed with extremely useful features that add tremendous value to basic WooCommerce. I bought the lifetime membership for the Plus version because I was so happy with the product. Equally important is the level of support provided by the developer. I submitted two questions about features soon after using it, and in both cases was thrilled to receive an email back with a development build that contained the feature I was asking about. This is an unparalleled level of customer support, and for the first feature request, I was using the free version. Amazing. For anyone using WooCommerce, Booster For WooCommerce is a must have plugin.
Rashmi
Great plugin .Package of a number of solutions. Well done !!
GlobalAffects
nicely done - a HUGE ASSET TO MY WOOCOMMERCE TOOL KIT - especially for "non-coder" woocommerce shop cart designers! OMG - it's an awesome tool to customize the price on the product page, along with the product "category" and archive pages - fantastic - and a BARGAIN right now - buy it (buy 2!)
Claes
Wanjiru Naisenya Kimani
Excellent!!! After spending weeks looking for a currency addition plugin, I found woo-commerce jetpack. Thank you so much!! Bless!
Melania
Excellent collection of plugins, bring your WooCommerce to a super PRO level... awesome! Nice work!!
Karl
Excellent service from Tom. I found a couple of small bugs as well as requesting a couple of tweaked features. Tom responded quickly with patches that addressed both the bugs and feature requests.
Why Choose Booster Plus for WooCommerce?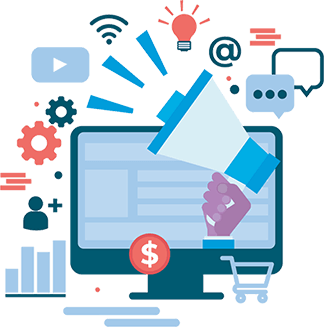 Easy to Set Up and Use
The Booster Plus plugin is easy to install, configure, and learn how to use. Should you require any assistance, we provide documentation for each of the modules, plenty of video tutorials on YouTube, and an excellent, fast-responding customer service team.
Saves Time
Because Booster Plus is so easy to use, it shortens the learning curve from having to familiarize yourself with multiple plugins, thereby reducing bottlenecks in your workflow and saving you time. Plus, for any support issue, you save additional time by only needing to get in touch with one instead of 10-15 vendors. .
Complete Compatibility with WooCommerce
Banish the slowdown woes of 10-15+ plugins by downloading a single plugin. Because all the modules are part of the same plugin, this avoids any conflict issues. And rest assured – our plugin has a 99% compatibility with other plugins/themes.
Feature-Rich Plugin
Booster Plus has been called the "Swiss Army Knife" of modules, with 100+ options to customize and extend any WooCommerce website. But are all these features really necessary? Well, because Booster has modular architecture, you have the option to enable only what you want (so no web bloat or personal overwhelm). And we are still adding new features to our already robust plugin to make it even easier to fully customize your WooCommerce store!
Cost Effective
There's no need to pay for a bunch of expensive, single-function plugins that bog down your site. Typically, customers who use Booster Plus wind up replacing 10-15 (and sometimes as many as 45!) other plugins, saving you over $1,000. At a starting price of $99.99 per year for a single site, this plugin is worth every penny – and then some!
No Coding Required
Customizing your WooCommerce site shouldn't require any coding knowledge. You're a business owner, not a software developer! With this easy-to-use WooCommerce plugin, you can implement customizations quickly to get the full functionality you want for your online store without writing a single line of code.
Improving WooCommerce Since 2014
With more than 2 million downloads, 400+ 5-star reviews, and a 30-day, risk-free, money-back guarantee, Booster Plus for WooCommerce has earned a reputation for reliability, quality, and commitment to serving our customers. Booster Plus outshines the competition and boasts tons of happy business owners. But don't take our word for it – check out our customer reviews!
Top-Notch Customer Service Team
Everyone needs a little help now and again, and as a Booster Plus customer, you'll always have the support of our world-class customer service team. When technical challenges arise, just submit a ticket to report the issue to our team – we respond to every inquiry within 24 business hours.
"Really really good. Great, rich functionality. Very easy to configure."
- Customer Review
Frequently Asked Questions and Resources
Do you have a question about Booster? See the list below for our most frequently asked questions.
If your question is not listed here, then please contact us.
Booster Plus is a WordPress plugin. In order to use Booster Plus, you must have a self-hosted WordPress site. That's all.
Absolutely not. You can configure pretty much everything Booster Plus has to offer without any coding knowledge.
Absolutely not. Booster Plus is carefully built with performance in mind.
If you are not completely satisfied with Booster Plus within the fist 30 days, you can request a refund and we will give you 100% of your money back – no questions asked.
Yes, you can use Booster Plus on client sites. You can purchase the 30 Sites license with Lifetime Updates flavor of Booster Plus.
Not currently but we are actively working on this initiative. Please check back and we hope to launch this soon.
Oh, that's an easy one! Implementing just a few modules from the Booster Plus suite is more cost-effective than using dozens of individual plugins often priced at $15-$30 each. On top of that, stacking your site with a lot of different plugins can make it bloated and slow. What's worse, all those individual plugins don't always play nice together. But Booster Plus is the solution to all that nonsense. The Booster Plus suite features over 100 compatible modules that allow you to add custom features and functionality to your WooCommerce site easily.