When enabled, Cart Custom Info for WooCommerce module lets you add custom info to WooCommerce cart page. This feature allows you to add a final checkpoint for your customers before they proceed to payment. Show custom information at on the cart page using Booster's various shortcodes and give your customers a seamless cart experience. Show more information at cart!
When choosing the position for custom info, you can select one of the following:
Before cart
Before cart table
Before cart contents
Cart contents
Cart coupon
Cart actions
After cart contents
After cart table
Cart collaterals
After cart
Before cart totals
Cart totals: Before shipping
Cart totals: After shipping
Cart totals: Before order total
Cart totals: After order total
Proceed to checkout
After cart totals
Before shipping calculator
After shipping calculator
If cart is empty
To modify the position inside chosen block, use priority option.
Cart Custom Info for WooCommerce Example
For example, show them the total weight of their items, any additional fees or taxes, or a confirmation of the address their products are being sent to.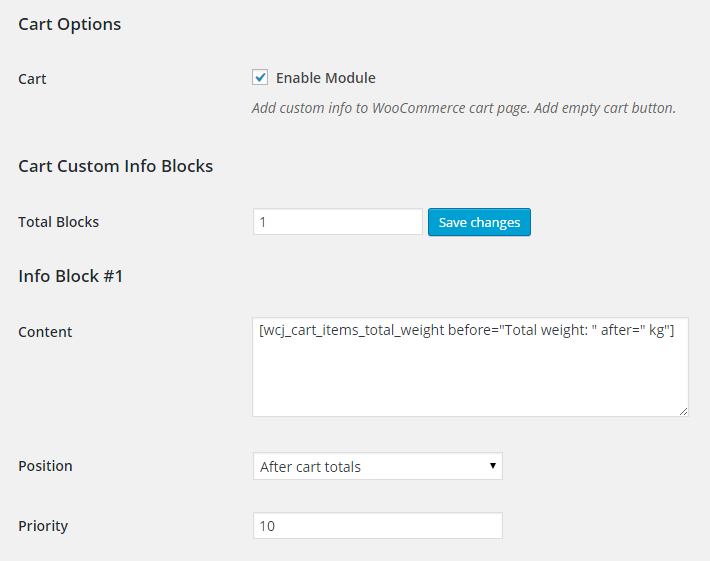 Accessible through:
WooCommerce > Settings > Booster > Cart & Checkout > Cart Custom Info for WooCommerce