A WooCommerce Plugin To Replace All Other Plugins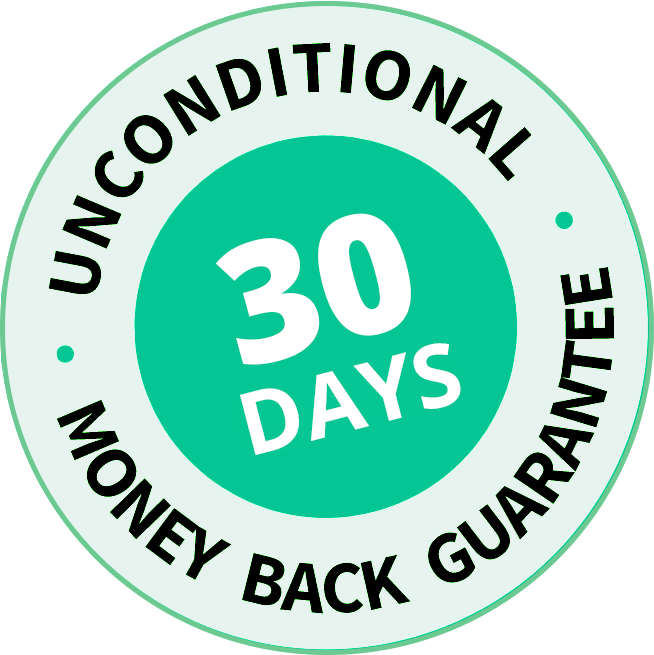 "This one plugin adds lots of features that would normally require multiple plugins.
Plus it's easy to set up!" - Shannon Wilcox

400+ 5-Star Reviews
Trusted by 100,000+ Websites
No coding required. $1200+ savings. 400+ 5-star reviews. 100,000+ websites trust us.
Save big with Booster
Booster replaces a bunch of Plugins. See how our all-in-one fixed price compares to
bundiling plugins from different vendors together
Other plugins
$1700+/ year
$99.00

$99.00

$79

Pdf Invoicing And Packing Slips

$129.00

$124.50

$149.00

$71.00

$29.99

$39.99

$147.00

Emails & Additional Tools

$79.00

$49.00

$69.99

Frequently Bought Together

$29.00

Price and Currencies by Country

$29.00

$79.00

$29.00

$39.00

$29.99

$29.99

$79.00

$69.99

$59.99

$29.99

$79.00
Booster-110+ Plugins in One
$349/ per year
Pdf Invoicing And Packing Slips

Emails & Additional Tools

Frequently Bought Together

Price and Currencies by Country
Benefits of Choosing Booster Plus for WooCommerce
Easy To Set Up And Use

The Booster Plus plugin is easy to install, configure, and learn how to use.

Saves Time

Booster Plus is very easy to use, so it shortens the learning curve from having to familiarize yourself with multiple plugins.

Complete Compatibility With WooCommerce

Because all the modules are part of the same plugin, this avoids any conflict issues. And our plugin has a 99% compatibility with other plugins/themes.

Feature-Rich Plugin

Booster Plus has been called the "Swiss Army Knife" of modules, with 100+ options – and new features still being added! – to customize and extend any WooCommerce website.

Cost Effective

Typically, customers who use Booster Plus wind up replacing 10-15 (and sometimes as many as 45!) other plugins,saving you over $1200+!

No Coding Required

With this easy-to-use WooCommerce plugin, you can implement customizations quickly to get the full functionality you want for your online store without writing a single line of code.

Improving WooCommerce Since 2014

With more than 2 million downloads, 400+ 5-star reviews, and a 30-day, risk-free, money-back guarantee, Booster Plus for WooCommerce has earned a reputation for reliability, quality, and commitment to serving our customers. Booster Plus outshines the competition and boasts tons of happy business owners. But don't take our word for it – check out our customer reviews!

Top-Notch Customer Service Team

Everyone needs a little help now and again, and as a Booster Plus customer, you'll always have the support of our world-class customer service team.
Frequently Asked Questions
Booster has features/addons that are a roll up of plugins that do similar things. All of the 110+ plugins are categorized in to 8 different features/addons. All bundles get PDF Invoices plugin and depending on the bundle you choose you can unlock more cusotmizations! Basic gets PDF + 1 feature/addon. Pro gets PDF + 3 features. Elite and Agency bundles get all features/addons with no limitations!
Here is the basic breakdown of the plugins that are included in each of the features
1) PRICES & CURRENCIES - 15 plugins
2) BUTTON & PRICE LABELS - 5 plugins
3) PRODUCTS - 32 plugins
4) CART & CHECKOUT - 17 plugins
5) PAYMENT GATEWAYS - 10 plugins
6) SHIPPING & ORDERS - 21 plugins
7) Emails and Misc - 19 plugins
For ex: One of our popular feature/addon "Products" has 32 plugins that enable to customize your Product to exactly the way you want!
No. Please consider our Elite bundle to have no limitations!
Depending on the bundle you purchase, you will get access to a Booster Core plugin. Then you can download/install other addons/features. Easy! Each addon/features will unlock more customizations.
This does not apply to Elite or Agency customers as they have access to all the addons. As a Basic or Pro customer once you hit the 1 or 3 addon limit, you will no longer be able to install additional addons. Unless you uninstall and remove an addon. P.S: If you hit your allocated addon/feature limit, we would recommend our Elite bundle :). Elite Bundle has no limits and gets access to exclusive current and future new plugins we build!
Booster Plus is a WordPress plugin. In order to use Booster Plus, you must have a self-hosted WordPress site. That's all.
Absolutely not. You can configure pretty much everything Booster Plus has to offer without any coding knowledge.
Absolutely not. Booster Plus is carefully built with performance in mind.
If you are not completely satisfied with Booster Plus within the fist 30 days, you can request a refund and we will give you 100% of your money back – no questions asked.
Yes, We do have an affiliate program. Click here for the details.
Testimonials
This plugin massively reduces the number of other plugins you will need to customise your WooCommerc e store. There are so many features it does the work of dozens of other plugins and may even save you from some expensive custom developments. I highly recommend it, it's the first plugin I install for all WooCommerce stores.
laughingbuddha
If you need custom changes on your Woocommerce website is this a must have! many modules, good suppo rt and quick respond on any questions and best of all, it does not slowdown anything! i Have buy the premium plugin and this is more better!! Thanks guys, keep the good work like this in the future!
Patrick Horemans
Sites

30

1

1

1

Support

VIP Support

VIP Support

Priority Support

Basic Support

Future Plugins

Best Price Guaranteed, Cart Abandonment, Subscription Cancellation and more!

Wishlist

Enables customers to save their future basket items at

Color Swatches

Booster Product Variation Swatches is easy to use WooCommerce product variation swatches.

New Feature Request

Teleport to the top

Normal

Normal

Normal
Button & Price Labels
Change your Add to Cart button text by WooCommerce product type, category or for individual products.
| | |
| --- | --- |
| | Change your Add to Cart button text by WooCommerce product type, category or for individual products. |
| | Create any custom price label for all WooCommerce products with empty price |
| | Create any custom price label for any WooCommerce product |
| | Set WooCommerce free price product labels |
| | Set WooCommerce 'Place order' button label |
| | |
| --- | --- |
| | Invoices, Credit Notes and Packing Slips for WooCommerce Stores |
| | Create personalised proforma invoice to give your business credibility. |
| | Create personalised credit note invoice to give your business credibility. |
| Paid Stamp and Packing Slips | Create personalised invoice with paid stamp features give your business credibility. |
| Display product image on pdf | You can integrate product image on your invoices |
| Display product addons on pdf | You can display products addons name and price in invoice |
| Display checkout custom fields on pdf | You can integrate our checkout out custom module flied in invoices |
| Display WooCommerce order's meta on pdf | Yo can customise your invoice with order meta key details |
| Display WooCommerce subscription order details on pdf | You can easily integrated woocommerce subscription plugin subscrip statr and ending dates |
| | |
| --- | --- |
| | Multiply all WooCommerce products prices by set value |
| | Add all world currencies to your WooCommerce store; change currency symbol |
| | Automatic currency exchange rates for WooCommerce |
| Currency for External Products | Set different currency for external WooCommerce products |
| | Display prices for WooCommerce products in different currencies |
| | Add global discount to all WooCommerce products |
| Multicurrency (Currency Switcher) | Add multiple currencies (currency switcher) to WooCommerce |
| Multicurrency Product Base Price | Enter prices for WooCommerce products in different currencies |
| | Let your customers to suggest their price for products in WooCommerce |
| | Set different WooCommerce price formats for different currencies. Set general price format options |
| | Display WooCommerce products prices by user roles |
| Prices and Currencies by Country | Change product's price and currency automatically by customer's country |
| Product Open Pricing (Name Your Price) | Let your WooCommerce store customers enter price for the product manually |
| | Set formula for automatic WooCommerce product price calculation |
| | Set WooCommerce wholesale pricing depending on product quantity in cart (buy more pay less) |
Products
Enable/disable WooCommerce Add to Cart button globally or on per product basis
| | |
| --- | --- |
| | Redirect customers to a page on your site after adding a product to their cart. Automatically add products to your customer's cart. Display radio buttons instead of drop box for variable products. Disable quantity input. Disable add to cart button on per product basis. Open external products in new window |
| Add to Cart Button Visibility | Enable/disable WooCommerce Add to Cart button globally or on per product basis |
| | Customize WooCommerce admin products list |
| | Add bookings products to WooCommerce |
| | Easily track your profit margins by saving your product costs in WooCommerce |
| | Customize WooCommerce cross-sells products display |
| | Add crowdfunding products to WooCommerce |
| | Add (paid/free/discount) addons to WooCommerce products |
| Product Availability by Date | WooCommerce product availability by date |
| Product Availability by Time | WooCommerce product availability by time |
| | Set WooCommerce products meta with bulk editor |
| Product Custom Visibility | Display WooCommerce products by custom param |
| | Display WooCommerce products by custom param |
| | Customize the visibility of product images, thumbnails and WooCommerce sale flashes on product listings |
| | Add even more product info to WooCommerce categories and single product pages |
| | Add custom input fields to all WooCommerce products or per product |
| | Change WooCommerce display options for shop and category pages: show/hide categories count, exclude categories, show/hide empty categories |
| | Save and display product MSRP in WooCommerce |
| | Add custom product tabs - globally or per product. Customize or completely remove WooCommerce default product tabs |
| Product Visibility by Country | Display WooCommerce products by customers country |
| Product Visibility by User Role | Customize WooCommerce admin products list |
| | WooCommerce products XML feeds |
| | Add 'products per page' selector to WooCommerce |
| | Change displayed WooCommerce related products number, columns, order, relate by tag and/or category, or hide related products completely |
| | Generate WooCommerce SKUs automatically |
| | Customize WooCommerce products sale flash |
| | Add more WooCommerce sorting options or remove all sorting including default |
| | WooCommerce products stock management |
| | Customize WooCommerce tax display |
| | Customize WooCommerce upsells products display |
| | Let users add new WooCommerce products from frontend |
| | |
| --- | --- |
| | Add custom info to the WooCommerce checkout page |
| | Customize WooCommerce core checkout fields. Disable/enable fields, set required, change labels and/or placeholders |
| | Add custom fields to your WooCommerce checkout page |
| | Add custom info to the WooCommerce checkout page |
| | Customize WooCommerce checkout - hide "Order Again" button etc. |
| | Add fees to WooCommerce cart & checkout |
| | Let customers upload files on WooCommerce checkout |
| | WooCommerce coupon code generator |
| | WooCommerce coupons by user roles |
| | Collect and validate EU VAT numbers on WooCommerce checkout. Automatically exempt VAT for valid numbers. Add all EU countries VAT standard rates to WooCommerce |
| | Add and customize an "Empty Cart" button to the cart page and/or checkout pages |
| Frequently Bought Together | enables shop owners to get all related products together and put them in a deal for an irresistible price |
| | Customize the WooCommerce mini cart widget |
| | One Page Checkout Module makes it possible to turn any page into a checkout page |
| | WooCommerce URL coupons |
| | |
| --- | --- |
| | Add multiple custom payment gateways to your WooCommerce store |
| Gateways Currency Converter | Currency converter for WooCommerce payment gateways |
| Gateways Fees and Discounts | Enable extra fees or discounts for WooCommerce payment gateways |
| | Change icons (images) for all WooCommerce payment gateways |
| | Add min/max amounts for WooCommerce payment gateways to show up |
| Gateways by Country, State or Postcode | Set countries or states to include/exclude for WooCommerce payment gateways to show up |
| | Set allowed currencies for WooCommerce payment gateways to show up |
| | Set "enable for shipping methods" for WooCommerce payment gateways |
| | Set user roles to include/exclude for WooCommerce payment gateways to show up |
| Gateways per Product or Category | Show gateway only if there is product of selected category in WooCommerce cart |
Orders & Shipping
Set the address format in WooCommerce orders on per country basis. Force base country display
| | |
| --- | --- |
| | Set the address format in WooCommerce orders on per country basis. Force base country display |
| | Customize WooCommerce admin orders list: add custom columns; add multiple status filtering |
| | Add multiple custom shipping methods to WooCommerce |
| | Display "left to free shipping" info in WooCommerce |
| Maximum Products per User | Limit number of items your WooCommerce customers (logged) can buy |
| | Custom statuses for WooCommerce orders |
| | Minimum WooCommerce order amount (optionally by user role) |
| | WooCommerce sequential order numbering, custom order number prefix, suffix and number width |
| | Set min/max product quantities in WooCommerce order |
| | WooCommerce orders auto-complete; custom admin order list columns; admin order currency |
| | Customize the WooCommerce shipping calculator on the cart page |
| | Add descriptions to WooCommerce shipping methods on frontend |
| | Add icons to WooCommerce shipping methods on frontend |
| Shipping Methods by City or Postcode | Set cities to include/exclude for WooCommerce shipping methods to show up |
| Shipping Methods by Current Date/Time | Set date and/or time to include/exclude for WooCommerce shipping methods to show up |
| Shipping Methods by Min/Max Order Amount | Set minimum and/or maximum order amount for WooCommerce shipping methods to show up |
| Shipping Methods by Min/Max Order Quantity | Set minimum and/or maximum order quantity for WooCommerce shipping methods to show up |
| Shipping Methods by Products | Set products, product categories or tags to include/exclude for WooCommerce shipping methods to show up |
| Shipping Methods by Users | Set user roles or membership plans to include/exclude for WooCommerce shipping methods to show up |
| | Hide WooCommerce shipping when free is available. Grant free shipping on per product basis |
| | Add delivery time estimation to WooCommerce shipping methods |
| | |
| --- | --- |
| | WooCommerce admin bar |
| | Booster for WooCommerce general back-end tools |
| | Booster for WooCommerce basic WPML support |
| | Customize WooCommerce breadcrumbs |
| | Another custom CSS, if you need one |
| | Add custom emails to WooCommerce |
| | Separate custom JS for front and back end |
| | WooCommerce Booster custom PHP |
| | Booster for WooCommerce debug and log tools |
| | WooCommerce email options. E.g.: add another email recipient(s) to all WooCommerce emails |
| | Add WooCommerce email verification |
| | Export WooCommerce orders, customers and products |
| | Custom roles tool. Shortcodes in WordPress text widgets |
| | Enable/disable Booster for WooCommerce modules by user roles |
| | WooCommerce "My Account" page customization |
| | Remove old slugs for WooCommerce products |
| | WooCommerce stock, sales, customers etc. reports |
| | WooCommerce template editor |
| | Track your users in WooCommerce |