A WooCommerce Plugin To Replace All Other Plugins
Booster Plus is an all-in-one solution that gives you more bang for your buck.
Downloading this single plugin (instead of the 10-20 others you'd need to get the same functionality) not only saves you time, it saves you money – over $1,000! And with 100+ features, our customers are raving about how easy it is to customize their WooCommerce shops.
From agency owner to artist, from CEO to cafe owner, from web developer to web designer this WooCommerce plugin is perfect for your unique needs.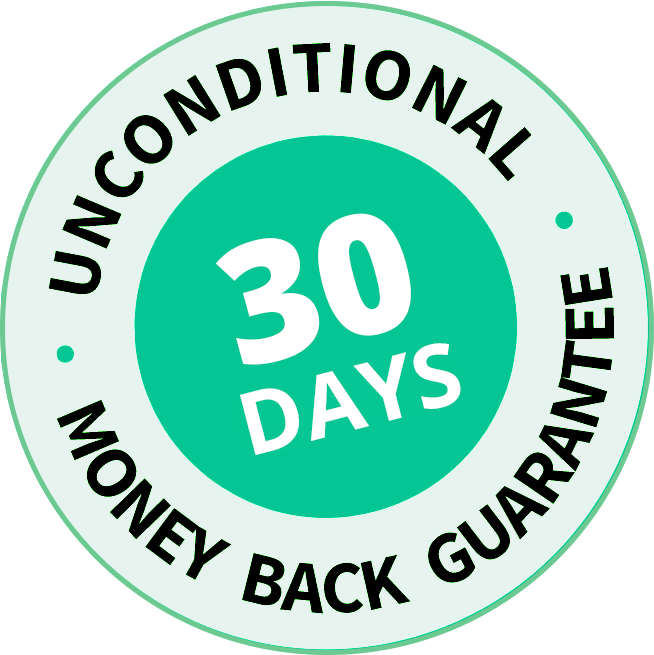 "This one plugin adds lots of features that would normally require multiple plugins.
Plus it's easy to set up!" - Shannon Wilcox

400+ 5-Star Reviews
Trusted by 100,000+ Websites
No coding required. $1,000+ savings. 400+ 5-star reviews. 100,000+ websites trust us.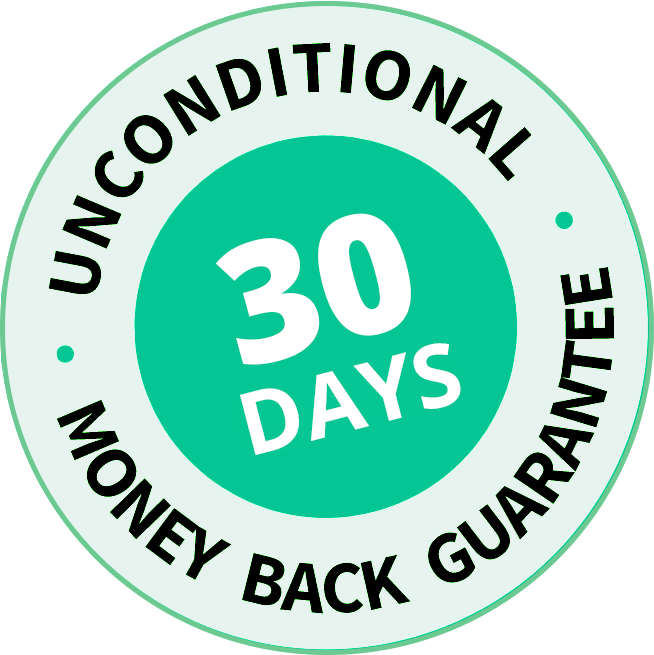 Our 100% No-Risk Money Back Guarantee!
Booster Plus is carefully built with performance in mind, so even with 100+ powerful features, it won't slow down your WooCommerce store.
This one plugin is more cost-effective than using dozens of individual WooCommerce extensions that can cost up to $300 each and may not function efficiently together.
Over the next 30 days, if Booster isn't the best fit for you, simply reach out to us! We'll happily refund 100% of your money. No questions asked.
Benefits of Choosing Booster Plus for WooCommerce
Easy To Set Up And Use

The Booster Plus plugin is easy to install, configure, and learn how to use.

Saves Time

Booster Plus is very easy to use, so it shortens the learning curve from having to familiarize yourself with multiple plugins.

Complete Compatibility With WooCommerce

Because all the modules are part of the same plugin, this avoids any conflict issues. And our plugin has a 99% compatibility with other plugins/themes.

Feature-Rich Plugin

Booster Plus has been called the "Swiss Army Knife" of modules, with 100+ options – and new features still being added! – to customize and extend any WooCommerce website.

Cost Effective

Typically, customers who use Booster Plus wind up replacing 10-15 (and sometimes as many as 45!) other plugins,saving you over $1,000!

No Coding Required

With this easy-to-use WooCommerce plugin, you can implement customizations quickly to get the full functionality you want for your online store without writing a single line of code.

Getting Better All The Time

We are always improving and adding to Booster's 100+ modules. Activate ONLY what you need (no bloat), and get new features as they're added.

Top-Notch Customer Service Team

Everyone needs a little help now and again, and as a Booster Plus customer, you'll always have the support of our world-class customer service team.

Improving WooCommerce Since 2014

With more than 2 million downloads, 400+ 5-star reviews, and a 30-day, risk-free, money-back guarantee, Booster Plus for WooCommerce has earned a reputation for reliability, quality, and commitment to serving our customers. Booster Plus outshines the competition and boasts tons of happy business owners. But don't take our word for it – check out our customer reviews!
Frequently Asked Questions
Booster Plus is only sold through https://booster.io. We have not and will not sell through any resellers. We do not support Booster Plus purchased elsewhere.
Booster Plus is a WordPress plugin. In order to use Booster Plus, you must have a self-hosted WordPress site. That's all.
Absolutely not. You can configure pretty much everything Booster Plus has to offer without any coding knowledge.
Absolutely not. Booster Plus is carefully built with performance in mind.
If you are not completely satisfied with Booster Plus within the fist 30 days, you can request a refund and we will give you 100% of your money back – no questions asked.
Not currently but we are actively working on this initiative. Please check back and we hope to launch this soon.
Testimonials
So many features it does the work of dozens of other plugins. I highly recommend it, it's the first plugin I install for all WooCommerce stores.
laughingbuddha
Many modules, fast support and best of all, it does not slowdown anything!
Patrick Horemans